Effective on Wednesday, June 1st, 2022, we are launching a new Email Experience on the Rossum App! 🚀 📨
The new features include:
📩 Email templates – save sent emails as templates to re-use them later
After sending an email, you can save the email as a template and use it next time on a similar occasion to save your time. You can save both normal and rejection emails and have a separate email template for each rejection reason, different vendors, or languages. You can manage templates in the email settings and even create them from scratch, (but we expect that you would save and populate the repository naturally as you communicate with your counterparties).
📩 Email box – email preview on validation screen
You can see a preview of the email the document was attached to and easily access the full email thread from the validation screen.
📩 Validation screen actions – improved reject and postpone buttons + forward any document via email
We are updating rejection and postponing icons to make the actions more visible and clearer. Also, you can now forward any documents from Rossum, even those that didn't come in an email.
📩 Email drawer – email threading and redesigned UX
We have redesigned the email drawer (previously known as email sidebar) and added more information to each email (who did what, when, and who was in the CC, BCC). Email threading is now easier to navigate!
📩 Email editor – full email editor when rejecting a document
We are rolling out the full email editor to rejections as well for a smoother experience!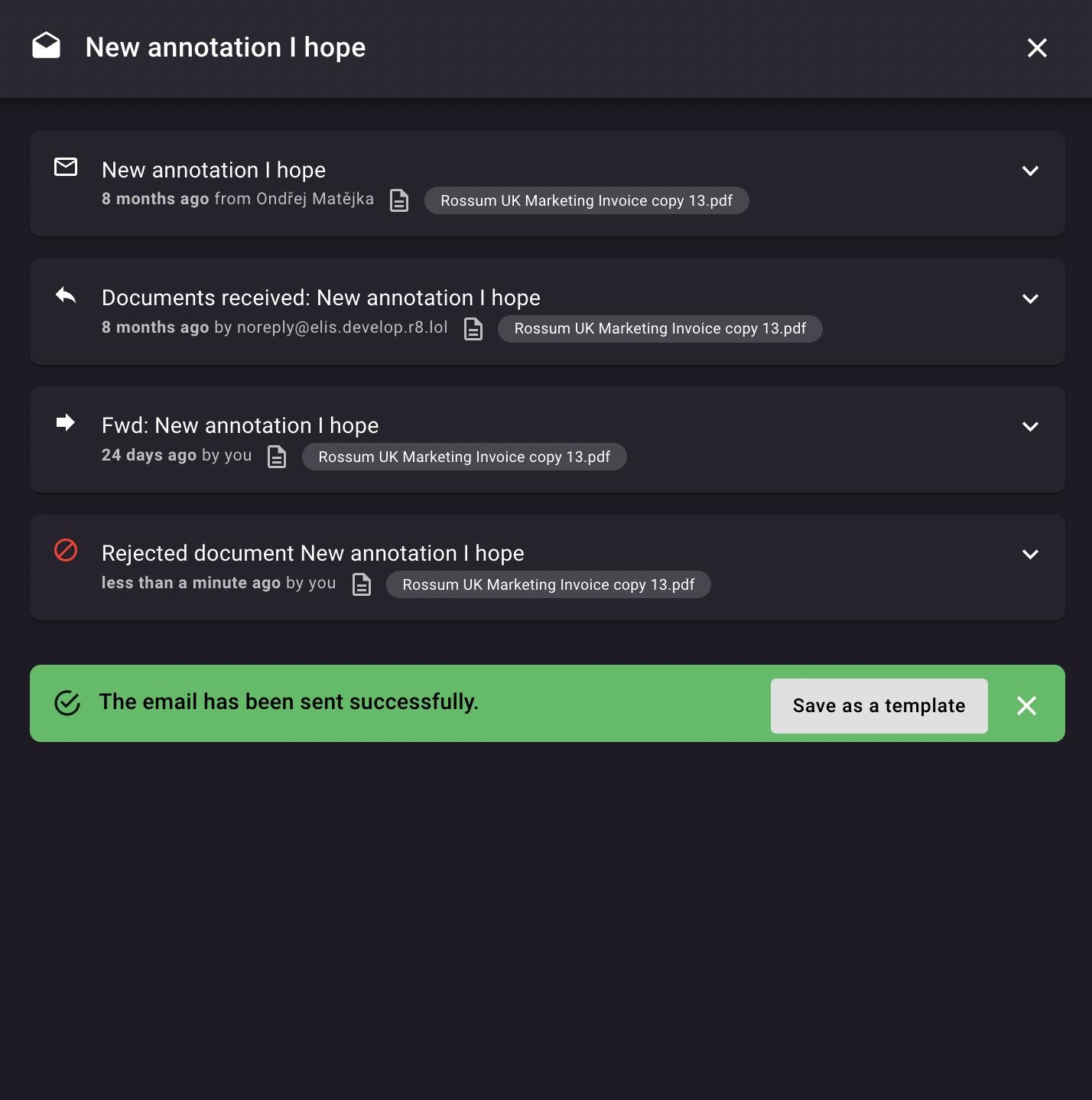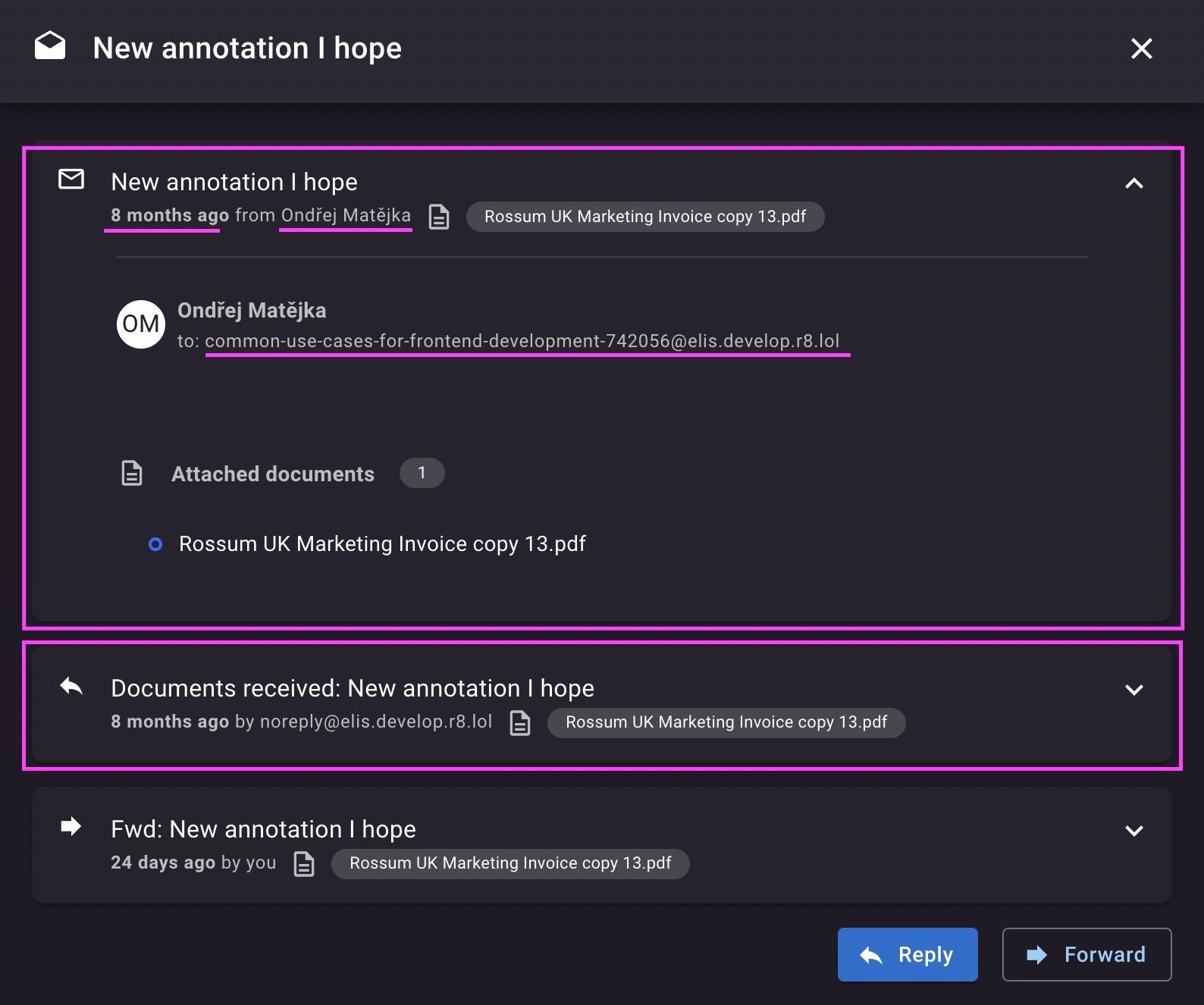 We heard all your important feedback and we can assure you that all the features are expected to bring instant value for you at no extra cost, and at the same time, won't affect those who are not using them.
Here at Rossum, we are always trying to improve our solutions for a smoother experience for you. If you need any assistance regarding these new features or if you have any questions, please feel free to reach out to your Rossum contact!